Must watch movies for kids
Must watch movies for kids
In this modern day society, good art is our biggest hope for a better world. I've always been a lover of movies, of cartoon animation and of pretty much everything that exists in the world of film. 
Every living being perceives the world through their senses. Learning through the senses is vital for children's mental and physical growth. Hearing, touch, smell, taste, and sight are the windows by which they perceive reality.
According to me, it is vital for parents to understand that children perceive the world differently and fairy tales positively help to understand the complex dynamics of life. Fairy tales, upon which cartoons base, tinged with different symbols to teach cognitive skills and morals for children. So it may be very healthy for our children to get an exposure to some good quality movies, designed and developed for them.
Keeping this in mind, we sat and crafted a list of a few top movies which your kids will enjoy as well as learn from.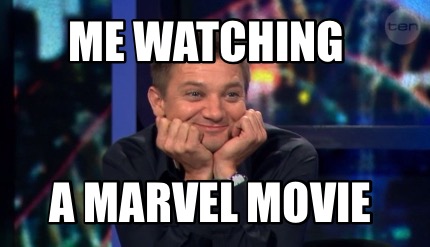 Top 10 movies to watch out for :
Charlotte's web: Charlotte's Web is a children's novel by American author E.B white and illustrated by Garth Williams; it was published on October 15, 1952, by Harper & Brothers. Charlotte's Web was adapted into an animated feature by Hanna-Barbera Productions and Sagittarius Productions in 1973.The movie tells the story of a livestock pig named Wilbur and his friendship with a barn spider named Charlotte. When Wilbur is in danger of being slaughtered by the farmer, Charlotte writes messages praising Wilbur in her web in order to persuade the farmer to let him live.
Finding Nemo: Finding Nemo is a 2003 American computer-animated adventure film produced by Pixar Animation Studios and released by Walt Disney Pictures. It tells the story of the overprotective ocellaris clown fish named Marlin who, along with a regal blue tang named Dory, searches for his abducted son Nemo (who has an underdeveloped fin)all the way to Sydney Harbour. Along the way, Marlin learns to take risks and comes to terms with Nemo taking care of himself.
My neighbour Totoro : It tells the story of the two young daughters (Satsuki and Mei) of a professor and their interactions with friendly wood spirits in postwar rural Japan.10-year-old Satsuki, 4-year-old Mei and their father move to the countryside where their mother is hospitalized with a long-term illness. As they get settled into their new home, the girls discover there are magical creatures, like dust sprites, that inhabit their house and neighbourhood.
Toy story :Taking place in a world where anthropomorphic toys pretend to be lifeless when humans are present, its plot focuses on the relationship between Woody, an old-fashioned pull string cowboy doll and Buzz Light year, an astronaut action figure as they evolve from rivals competing for the affections of their owner Andy to friends who work together to be reunited with him as his family prepares to move to a new home.
The Lego movie : The story focuses on an ordinary Lego mini figure who finds himself being the only one to help a resistance stop a tyrannical businessman from gluing everything in the Lego worlds into his vision of perfection.Movies based on toys aren't ever this good, and it's a testament to the veteran animation filmmakers that this one is so smart, humorous, and visually fun to watch.
Modern times : It is about two people struggling with the isolation of the industrial era. Charlie Chaplin is an assembly line worker who loses his job after a work accident. Soon he finds himself leading a communist parade while just trying to return a red flag to a man who dropped it, and is sent to prison.Children will adore the slapstick in this movie, especially the scenes where Chaplin tries out the feeding machine and when he experiments with roller skates at the department store.
The wizard of Oz: Dorothy Gale lives with her Cairn Terrier dog Toto on the Kansas farm of her Aunt Emand Uncle Henry. Toto bites witchy neighbour Miss Almira Gulch, who then obtains an order for Toto to be euthanized. She takes Toto away on her bicycle, but he escapes and returns to Dorothy, who decides to run away from home to save her dog. This is one of the rare movie phenomena that modern-day grandparents can remember seeing as little ones, and that nostalgia can be easily shared with yet another generation of children.
The incredibles: The film follows the Parrs, a family of superheroes who are forced to live a quiet suburban life while hiding their powers. Mr. Incredible's desire to help people draws the entire family into a confrontation with a vengeful fan-turned-foe and his killer robot. What is most incredible and most engaging about this film is how, well, credible it is. It's also a very funny movie, hilarious at every level, from school-age snickers to good-natured teen snarkiness to subtle grown-up laughter.
Elf: This story is about one of Santa's elves who learns he is actually a human and goes to New York City to meet his biological father spreading Christmas cheer in a world of cynics as he goes.This movie is sweet and funny, though it can't quite seem to make up its mind whether people should need proof of Santa's existence or not. The movie's overall message of the value derived from honesty, acceptance, and affection for all humanity is clear and positive.
Harry potter and sorcerer's stone: This story follows Harry Potter's first year at Hogwarts School of Witchcraft and Wizardry as he discovers that he is a famous wizard and begins his education.The start to the Harry Potter film series is filled with visual splendor, valiant heroes, spectacular special effects, and irresistible characters. It's only fair to say that it's truly magical. The settings manage to be sensationally imaginative and yet at the same time so clearly believable and lived-in that.