Must Read Stories
Must Read Stories
As a new parent, there are so many things that we want to do right for our children to provide them a holistic environment for development. 
I have noticed that each parent is trying to do his/her best to carve out opportunities for the same in the limited time that they get in today's busy daily schedules. But, one item that has been on the list of most of the parents that I have talked to is Reading or narrating bed time stories - from books or made up on their own.
The beautiful part about narrating bed time stories to your young ones is that apart from empowering your child with vocabulary, knowledge etc., it helps you develop a very comfortable bond within those 10-15 minutes that you spend on the story. Those few minutes a day have been with one of the fondest memories of my childhood and it has been the same way for everyone I have known who were used to story time with their parents.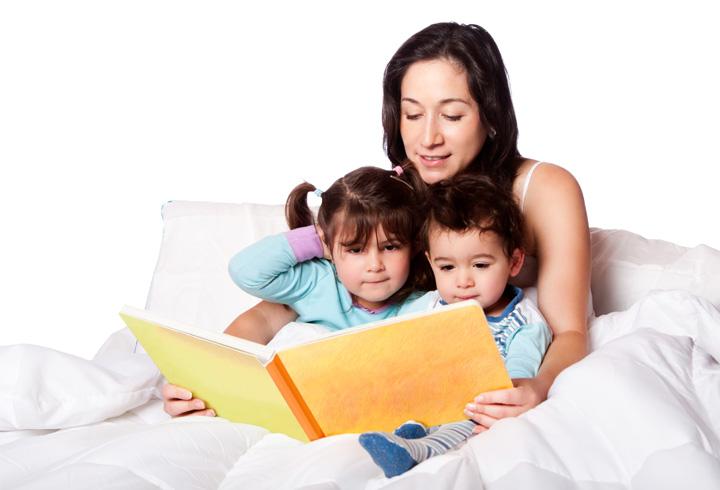 It also helps to develop the desire of learning to read in children of young age. But, to reap the multiple benefits of story telling in the longer run, it is important that we also try to select the best and age appropriate books for our children. 
Growth is one of the important aspects of life. Especially with respect to kids. What they do, what they watch, what they eat, what do they play, everything takes its own place in the kid's growth. suppose you are in a habit of telling stories to your children daily, the kind of stories you tell will have an impact in their minds. whether it is good or bad. 
Understanding their surrounding and sensitivities ,we as parents should be able to decide what to kind of stories to tell and what not to.stories such which resonates them with happiness should be the ones to be told. Telling them good thought oriented stories leads them to the brighter side of life. Kids being who they are accept all the things which seem interesting to them. They don't have the ability to judge to situations that arise and the thoughts that invoke in their minds. So, it is a duty of us to provide them with good knowledge and positive thoughts which will eventually shape them well.
Visual story telling is another good medium to tell stories to your kids. Of course it also depends on what kind of story is being told. But what it makes is ,gets the kids attention rather faster and learning through seeing something will have a greater impact than any other medium. There are 'n' number of ways to tell your stories to kids. Just find the right one which suits you and let them explore the world their thinking.